ally_music
"Where are you looking at? Hold that thing up."
What do you think I'm doing- hey, isn't that my fabric for my apron?!
"You haven't done anything with it anyways."
"That's better. Irashimasen to Ichimaru Gin's auction."
Auction? When did I say you can sell my stuff?!
"I'm not doing this for you."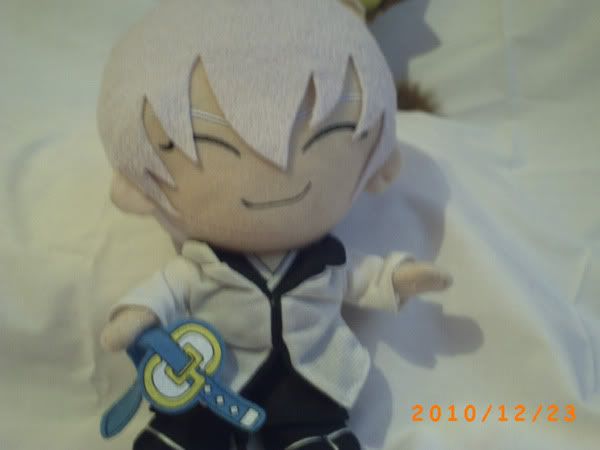 "For today we have something special that should warm your hearts up."
I'm talking to you~!
"Look behind me, then back to me."
Wait, you took that from the old Spice commercial!
"H-help me!!!"
When did he... alright, I give up! Do what you want!
"Isn't he lovely? I'm sure there are people who would like to have him. His name is Kon and he is sold with his special Radio Kon outfit! You should have your fun with him."
Except that he's a pervert...
"He can't do much if you leave him tied up the way he is sent to the lucky person who purchases him."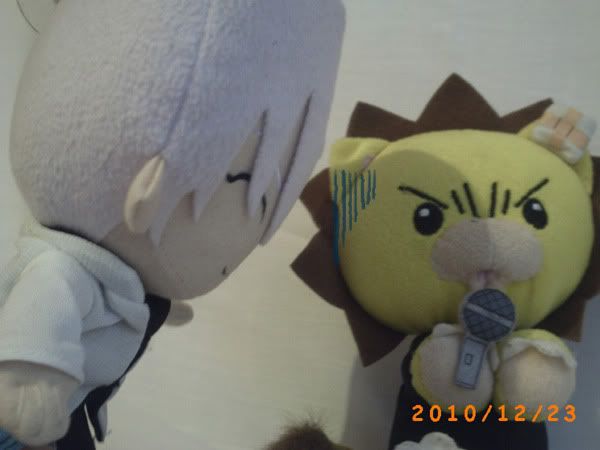 "GET ME OUT OF HERE!!!"
"Stay quiet, please. Or should I use Shinsō?"
"..."
"Much better."
"I would rather keep him then sell him."
What the. When did you decide to show up?
"I was asked to make some tea."
Who asked you? ... Is that Chai? And did you make some sweets too?
"Indeed."
... Count me in for the tea and sweets.
"Shouldn't we concentrate on the Auction?"
The Auction can wait, this Turk wants her tea and sweets.
"Ah well. I tied him good enough."
While the others stuff themselves with tea and sweets...

"T-they are all insane!!!"
He tries to flee.Will Kon be able to escape? And why does Sebastian want to keep him?
It's rather obvious if you know Kuroshitsuji...